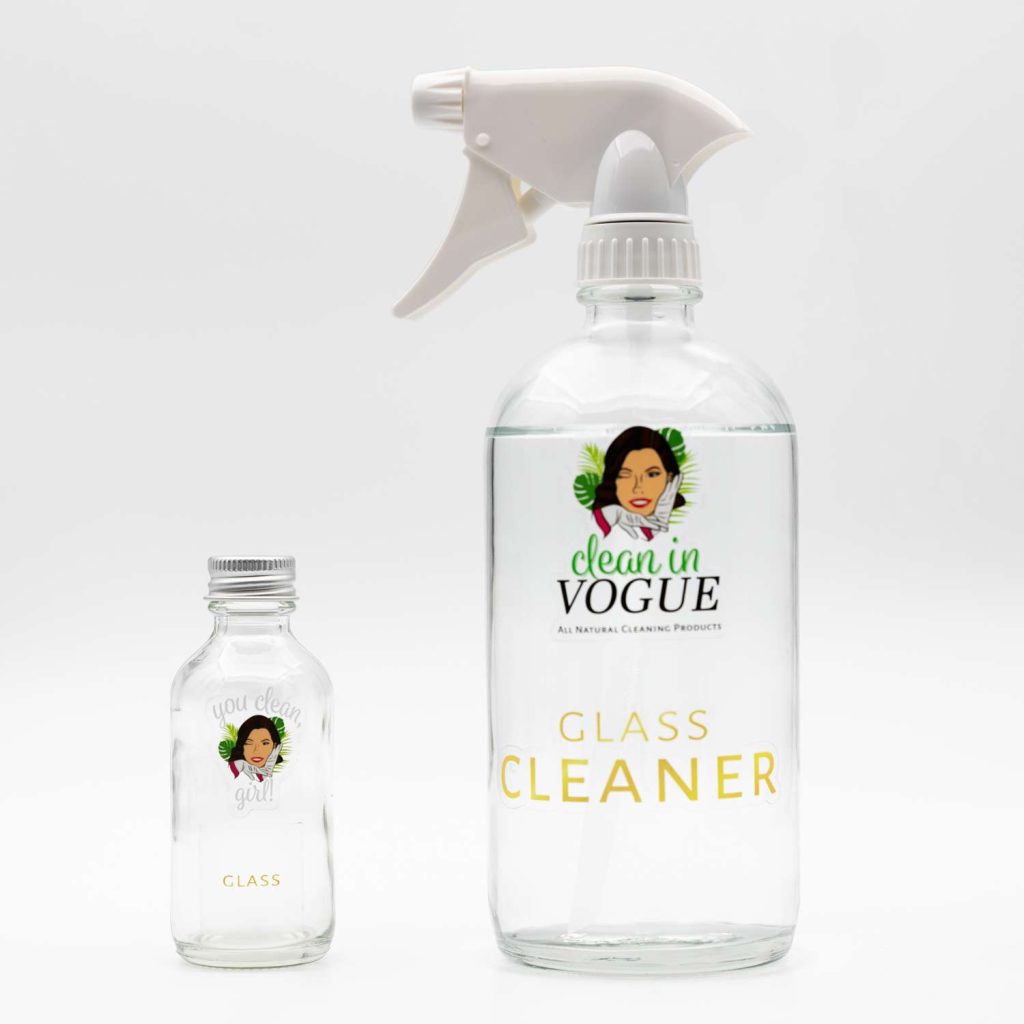 Glass looks great when it's clean. No one likes to see smudge from dust, dirt, or liquids. There's nothing better than streak-free and crystal-clear glass. With Clean In Vogue's Glass Cleaner, you can always keep your glass sparkling. It's also straightforward to use.
To use Clean In Vogue's Glass Cleaner follow the steps below:
Pour one Oz. or half of the Glass Concentrate into the spray bottle.
Fill the spray bottle with tap water leaving some room for air at the top.
Shake thoroughly
Spray your glass surfaces and wipe with a cotton cloth or microfiber towel.
Wipe the glass in a circular motion, then vertical strokes followed by horizontal ones.
Buff the glass with a piece of cloth to make it dry and shiny.
Clean In Vogue's Glass Cleaner ensures your glass windows, tables, and mirrors are sparkling. It is easy to use and gives you the best results.
Each set is sure to last for a while as the Concentrate makes your cleaner essentially two bottles in one.