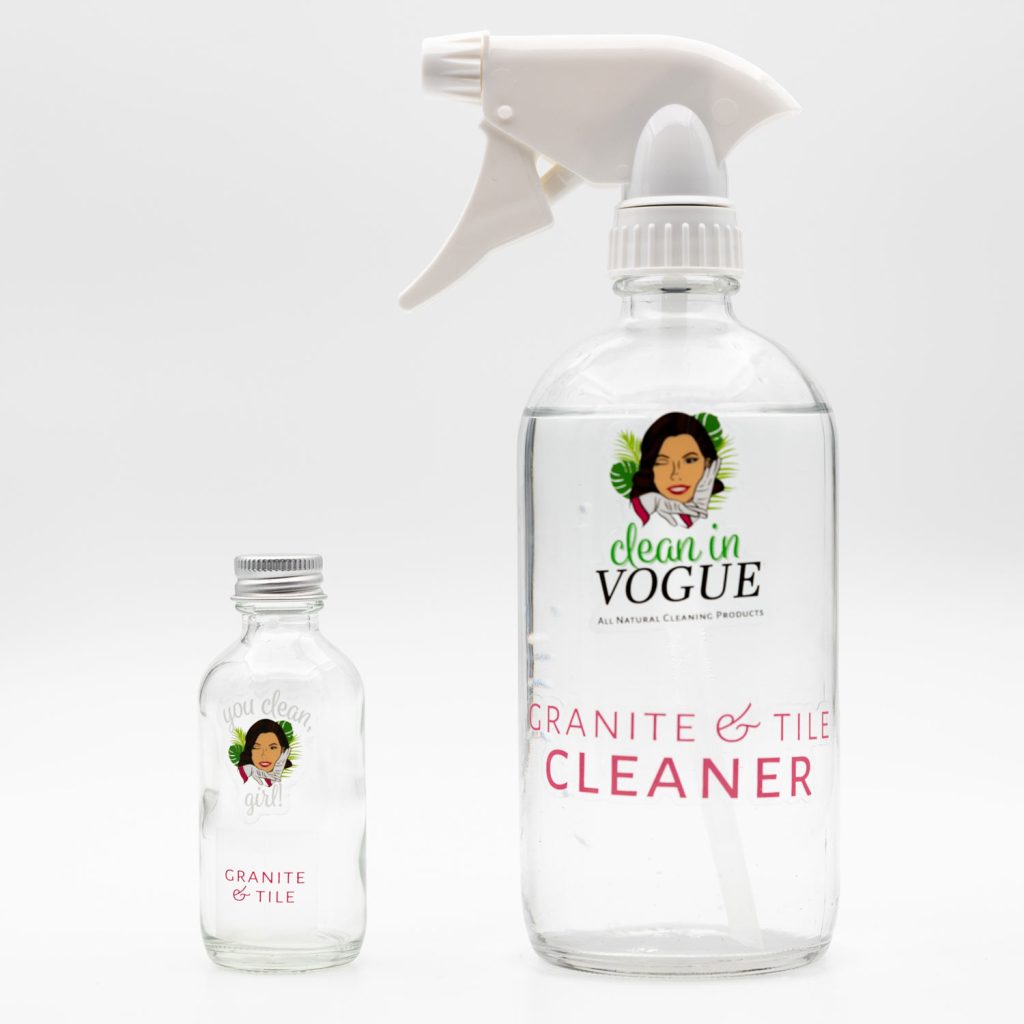 While there are many ways to clean your granite surfaces and tile, using a Clean InVogue Granite and Tile Cleaner is the most effective, safest, and easiest method.
It's never a good idea to go mixing different products or chemicals. Many such methods produce potentially hazardous and toxic fumes and compounds.
Clean InVogue's Granite and Tile Cleaner Set was formulated with your safety and satisfaction in mind.
It is also quite easy to use.
Just follow these simple steps:
1. Pour one Oz. or half of the Granite and Tile Concentrate into the spray bottle.
2. Fill the spray bottle with tap water leaving some room for air at the top.
3. Shake thoroughly
4. Spray your surfaces and wipe with a cloth
There you go. Clean InVogue's Granite and Tile Cleaner make your surfaces sparkle for a very long time.
It's easy to use and gives you the best results.
Each set is sure to last for a while as the Concentrate makes your cleaner essentially two bottles in one.