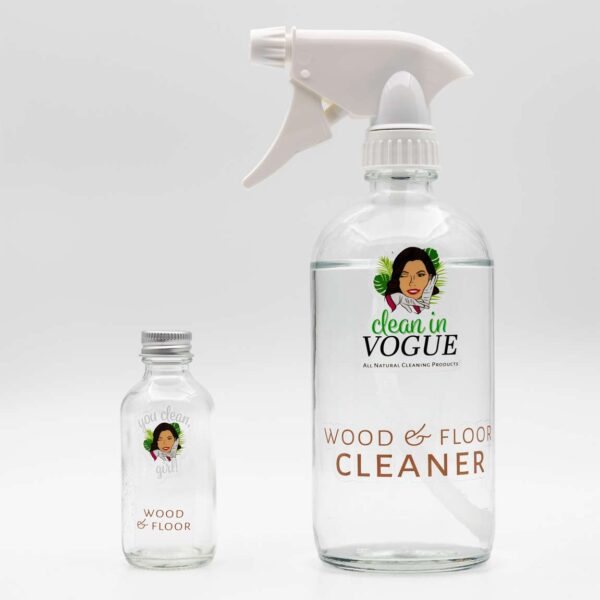 Because wood is a natural material, it requires more delicate care than tiles, plastic, or other synthetic surfaces. If you want your wood surfaces to last and retain their natural qualities Clean In Vogue's Wood and Floor Cleaner is your best bet.
To use Clean In Vogue's Wood and Floor Cleaner follow the steps below:
1. Sweep, wipe, or vacuum to remove dirt, grit, and crumbs that can scratch and wear wood floors and surfaces.
2. Pour one Oz. or half of the Wood and Floor Concentrate into the spray bottle.
3. Fill the spray bottle with tap water leaving some room for air at the top.
4. Shake thoroughly.
5. Spray your surfaces or floors and wipe with a cloth or a lightly damp microfiber mop.
6. For floors, mop following the grain.
Note: Allow the floor to dry completely before walking to prevent spotting. Also, only use soft or distilled water as hard water can leave your floors dull.
With Clean In Vogue's Wood and Floor Cleaner, your wooden surfaces will be shiny and durable. It is easy to use and gives you the best results.
Each set is sure to last for a while as the Concentrate makes your cleaner essentially two bottles in one.